Call for an appointment

402.502.1256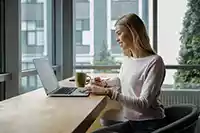 Health forms



Our smart and interactive health and information forms make it fast and easy to complete by allowing you to use our HIPAA secure online portal system.

You may now use your phone, tablet, or computer to complete the forms. The health/information forms are sent HIPPA compliant and securely right to our dental practice software. No papers to get lost or remember to bring with you to your visit.

The Health/Information forms are now available in English or Español.


HEALTH FORM WITH HIPPA CONSENT AND ACKNOWLEDGEMENT
HIPAA AVISO DE PRÁCTICAS DE PRIVACIDAD - DEBE LEER!